About Us
Bookmycareer – Book Your Career NOW!!!
Choose the most suitable Career / Profession / Vocation
Your Interest, Ability and Personality
Road Map to your Decision
Guidance/Mentoring Services
Stay Happy, Stay Relevant

Jai Shankar Gopalan
What we do
Career guidance
It is actually YOU that we are interested in. You need to choose your career in a well informed way. You need to be facilitated for this. If you choose a career which is right for you, you will be able to do that work happily.
Personality Development
People have their own characteristics,behaviours,attitudes and mindset.Personality may vary from man to man.Its being an important feature of a human being.A strong personality makes a man perfect and complete.
Admission Assistance
With our helpful assistance you will find the easy way to get through the admission procedure for your choice of college.All the queries that arise during your admission procedure will be answered here. We are providing you with the best admission assistance for you here.
Career expert
It is actually YOU that we are interested in. You need to choose your career in a well informed way. You need to be facilitated for this. If you choose a career which is right for you, you will be able to do that work happily.
If you work happily, you will enjoy doing the work and alongside it will be a great piece of work. If the work done by you is great, people will appreciate you and will reward you well.
That means you are on the road to success.
WE ARE INTERESTED IN MAKING YOU HAPPILY SUCCESSFUL
BUILDING SUCCESSFUL FUTURES

Jinhe kuch nahi chahiye hota hai na ... woh apna kaam bahut zimmedari se karte hai :- Those who don't want anything ... they do their work with a lot of responsibility
Aap namak ka haq ada karo ... main mitti ka haq ada karta hoon :- You fulfill the duties of your job ... I'll fulfill the duties of my land
Insaan ki shaksiyat aur jazbaat uske kaam mein nazar aati hai :- The personality and feelings of a person can be seen in his work
Main ek bodyguard hoon ... meri duty ke ilawa na mujhe kuch dikhai deta hai, na mujhe kuch sunai deta hai :- I am a bodyguard ... other than my duty I can't see anything, nor can't I hear anything
Our workshop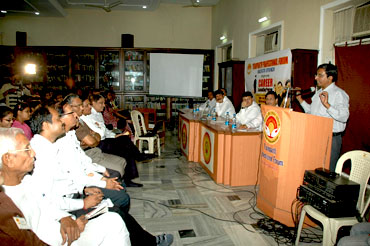 Terapanth
The National Career Camp is a platform of oppotunity to all the students - to interact with career guides and experts, in order to uncover the students' unique strengths, interests, personality traits and skills and also strengthen command over their prefered career choice, through information on how a career suits them best. The program would have a single-minded focus, to inform students about best possible career options for them, in the most scientific manner, coupled with clearing their concerns on careers.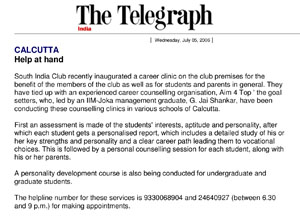 Telegraph
The Bhawanipur Education Society College (BESC) has been a proponent of empowering its students with career enhancing education for a long time now, which is one reason for the industry lapping up students from its campus consistently. Jaishankar Gopalan introduced the audience to the world of banking with a view towards looking at the sector as a potential area of employment, especially in view of the fact that the banking industry in India has a tremendous scope on the upside considering the poor banking penetration, especially in the rural areas of the Nation.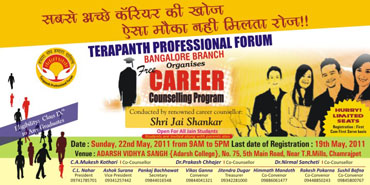 Terapanth
Our Team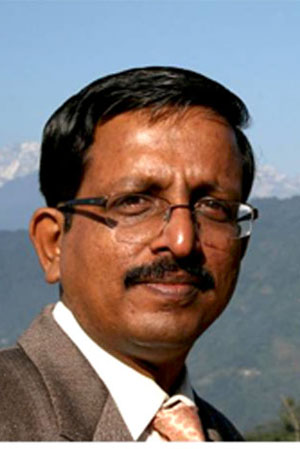 Jai Shankar
Founder Book My Career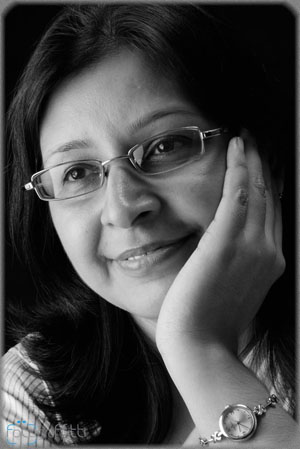 Rakhi Pal Choudhury
Founder Educe Technologic & D-Art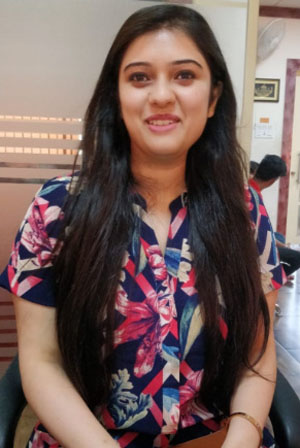 Chandrayee Bagchi
Founder Digital Dreams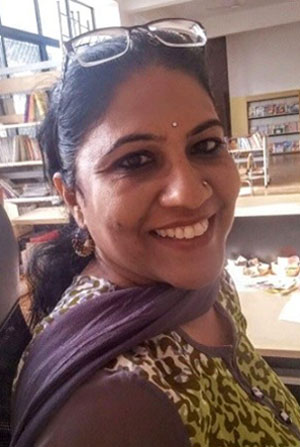 Madhushri Ravi
Education Mentor, Educationist, Career Guide, Crafts Trainer
Associate Partners

Career DNA - Outreach Partner
Career DNA is a career guidance organisation enabling students & young adults to take the right career decision and ensuring their holistic development by guiding them in the right direction through personalized counselling and workshops on various aspects related to one's career and life. We enable them to be career ready, college ready and life ready.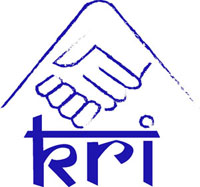 KRI - Social Projects Partner
KRI envisions creation of a safe and happy atmosphere for those who are learning or recuperating or aging. Support for upskilling underprivileged children, educating those in need and sharing life-experiences.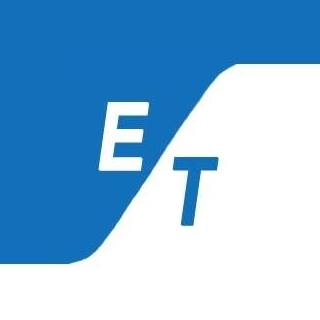 Educe Technologic - Technology Partner
Educe Technologic is a Customized Enterprise Software Solution provider from Kolkata, India. We provide a complete end to end Enterprise Solution. We develop Specific Application with innovative technologies. The strength lies in the capabilities of providing the solutions as per your requirement.
Drop us a line
Address
P-27, Manasbag, Belgharia, Kolkata
Phone
+91 8910495114
Email
info@bookmycareer.in